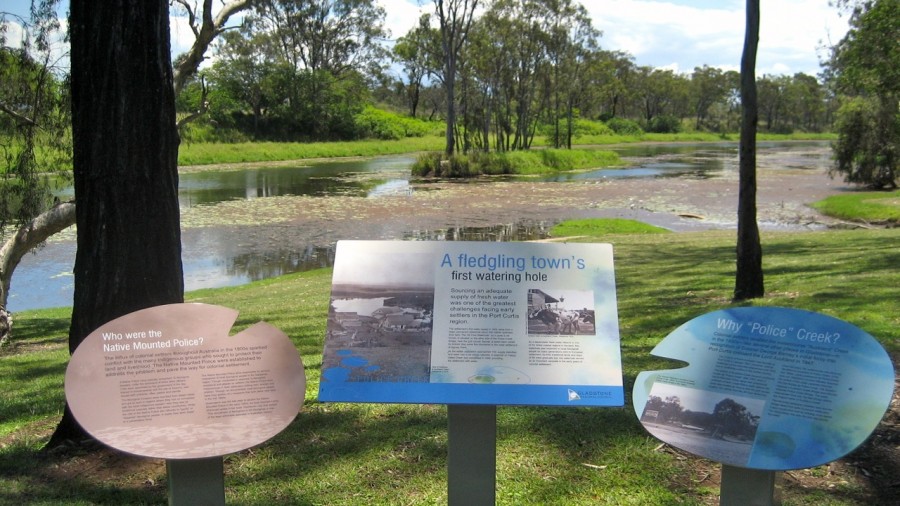 Police Creek is an important part of Gladstone's natural environment, local history and cultural heritage.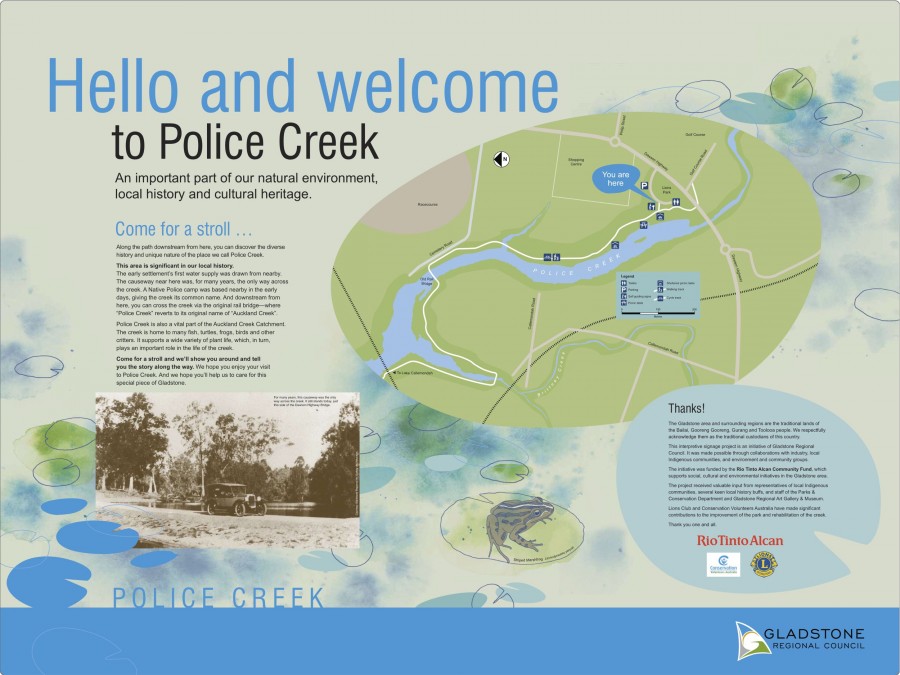 This series of interpretive signs along a popular walking trail in Gladstone explains the historical, environmental and cultural significance of the local watercourse.

The signage details the life and history of the creek, including some rather confronting and previously undocumented local history.

Content was developed in consultation with numerous representatives from Council, industry, local Indigenous communities, and environment and community groups.

Working with designer Adrienne Williams from See-Saw, we made several trips to Gladstone to survey the site, plan the interpretation program, meet with the client, elders, stakeholders and consultants, and take up a lot of time and space in the museum and library.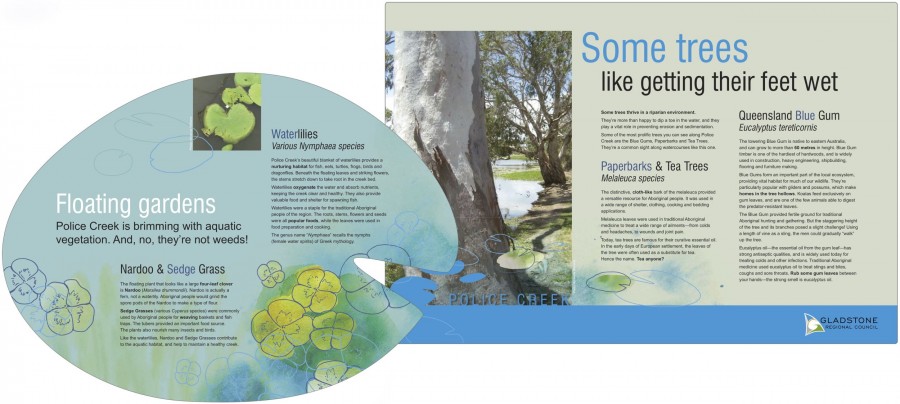 Gladstone's Police Creek interpretation project benefited greatly from the enthusiastic commitment of everyone involved.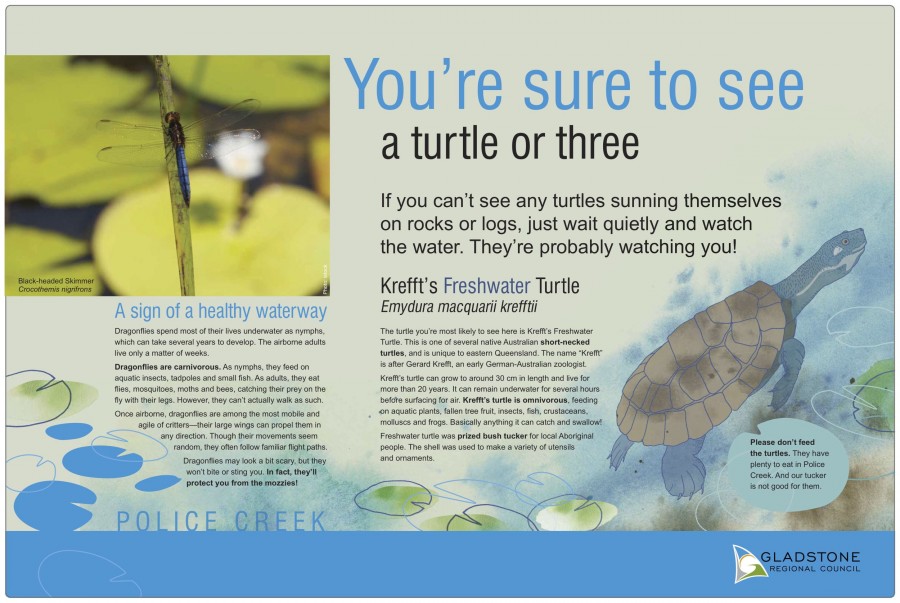 The project was an initiative of Gladstone Regional Council and funded by the Rio Tinto Alcan Community Fund.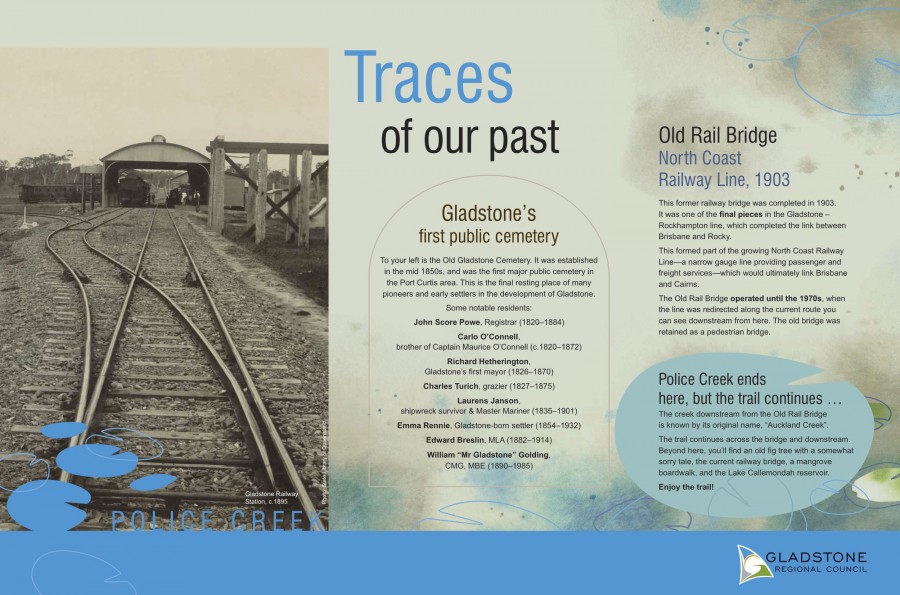 Client: Gladstone Regional Council. Design: See-Saw.