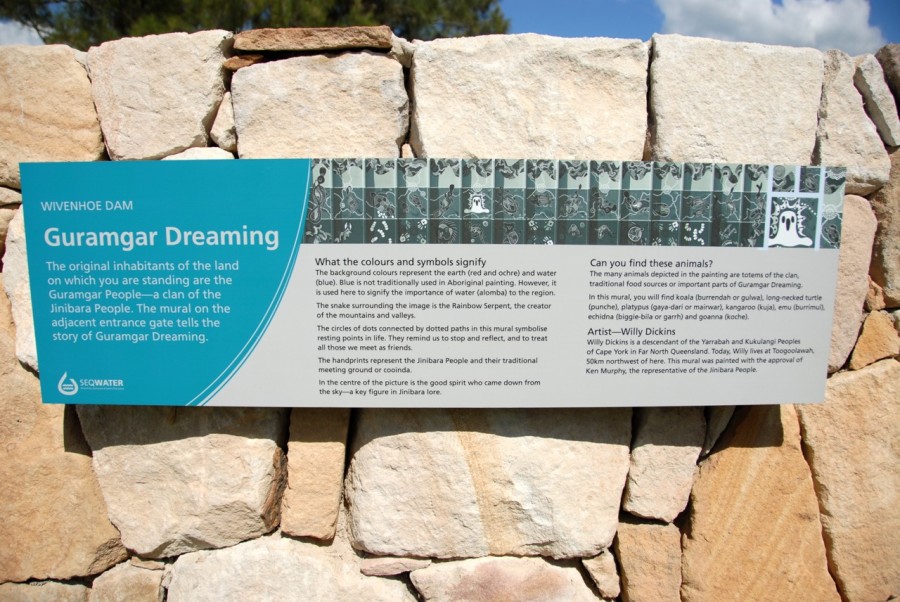 Like most dams, Wivenhoe serves several functions
A series of 10 interpretive signs about the dam, river, local Aboriginal culture, native flora and fauna, and recreational activities. Interesting stuff.
Oh and there's a lovely story about a little forest that a local school built and named—see the Ferncassy Forest sign.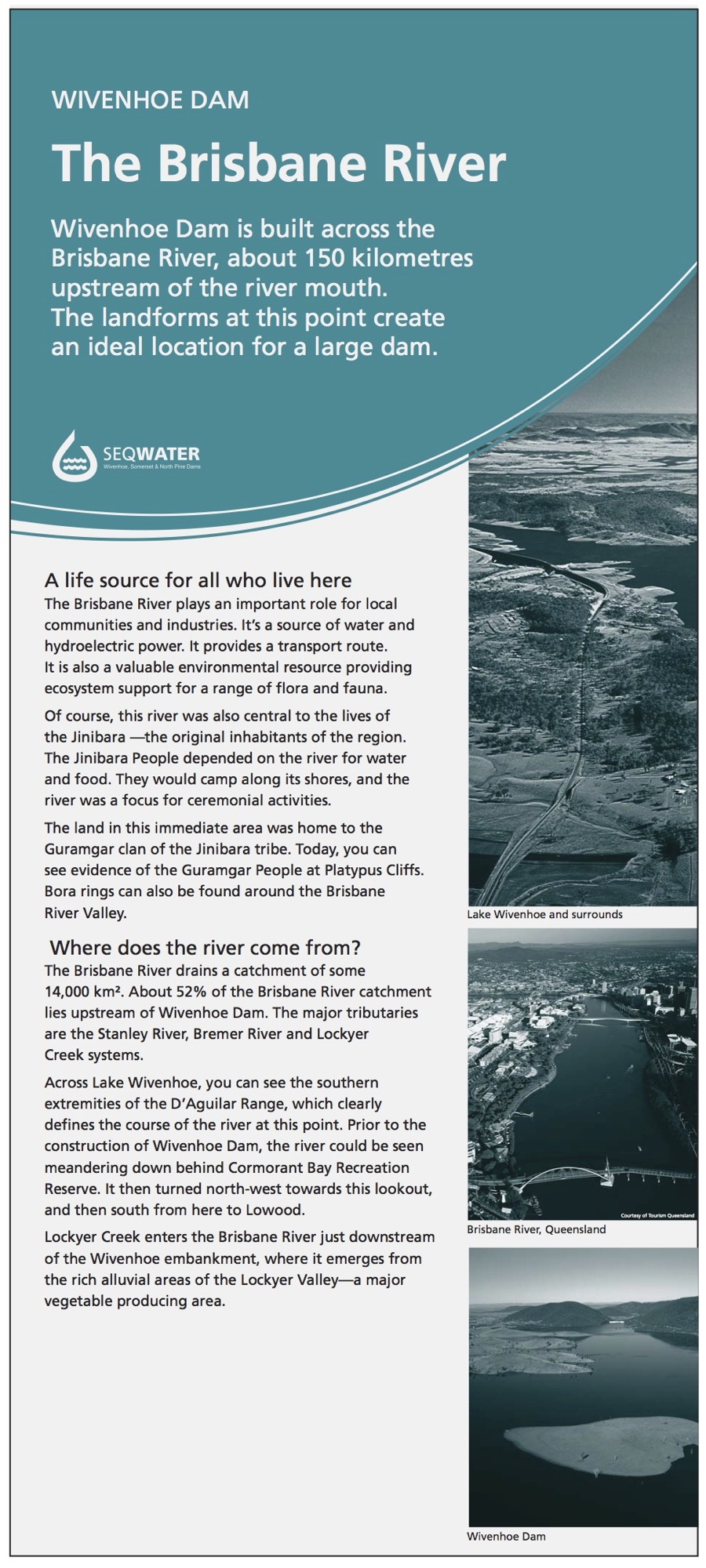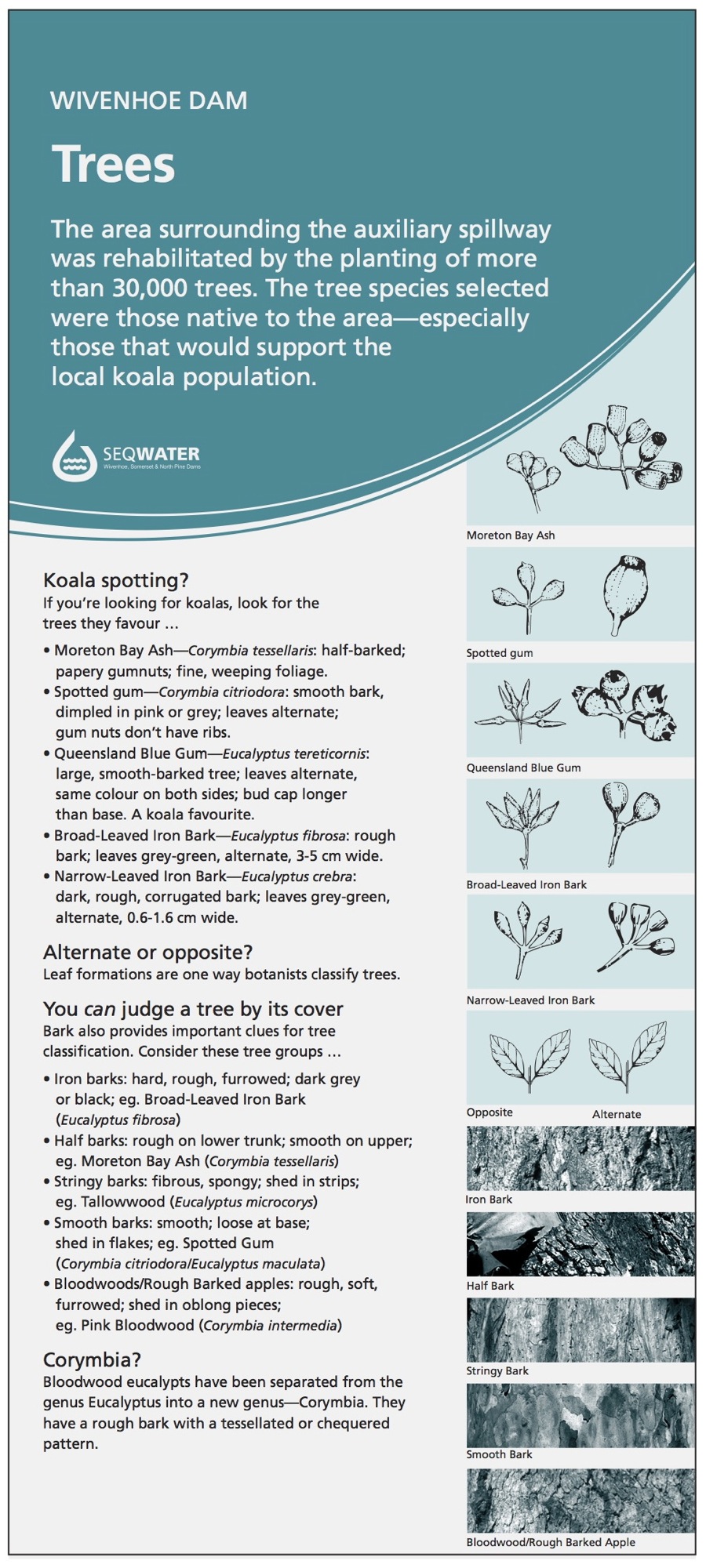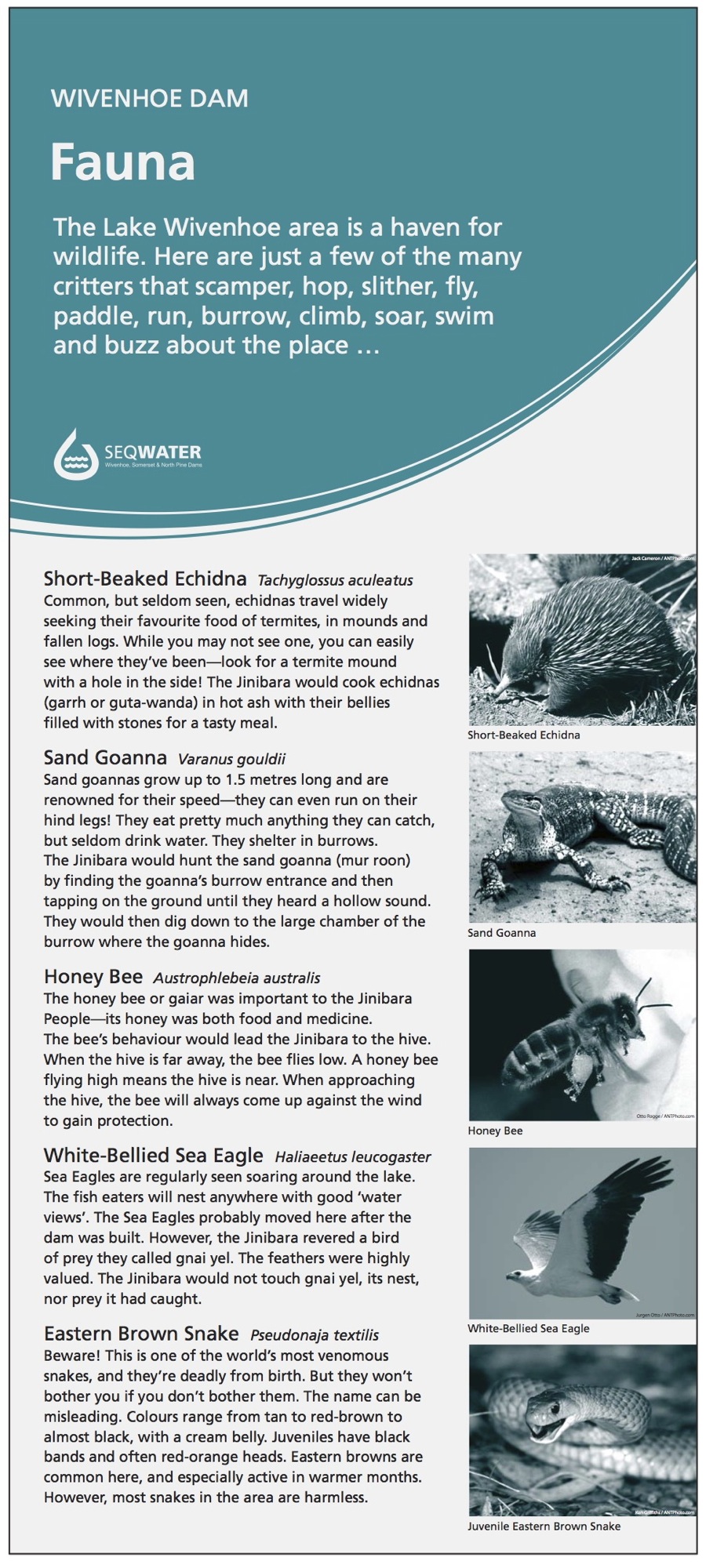 Client: Wivenhoe Alliance | Design: Dot Dash