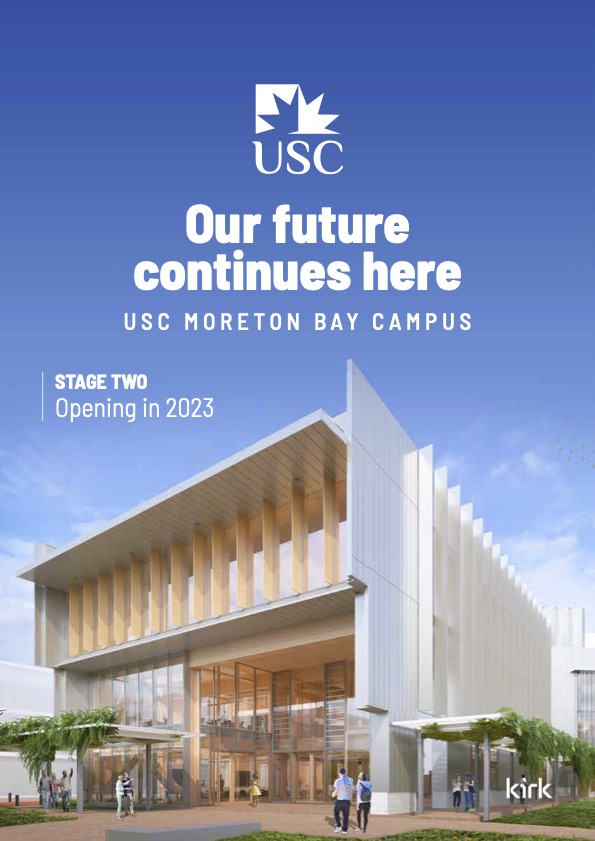 At USC Moreton Bay, we are creating an environment where university, industry and community can come together to solve problems and build opportunities. Together, we are realising the region's vision for a bigger, bolder, brighter future. 
We are building a valuable resource for the local community with facilities, spaces and places for social, cultural and professional activities and events. We are working with the community to lay the foundations for local prosperity and ingenuity.
With USC Moreton Bay, our best and brightest no longer have to leave the region to attend university. Now their future starts here.