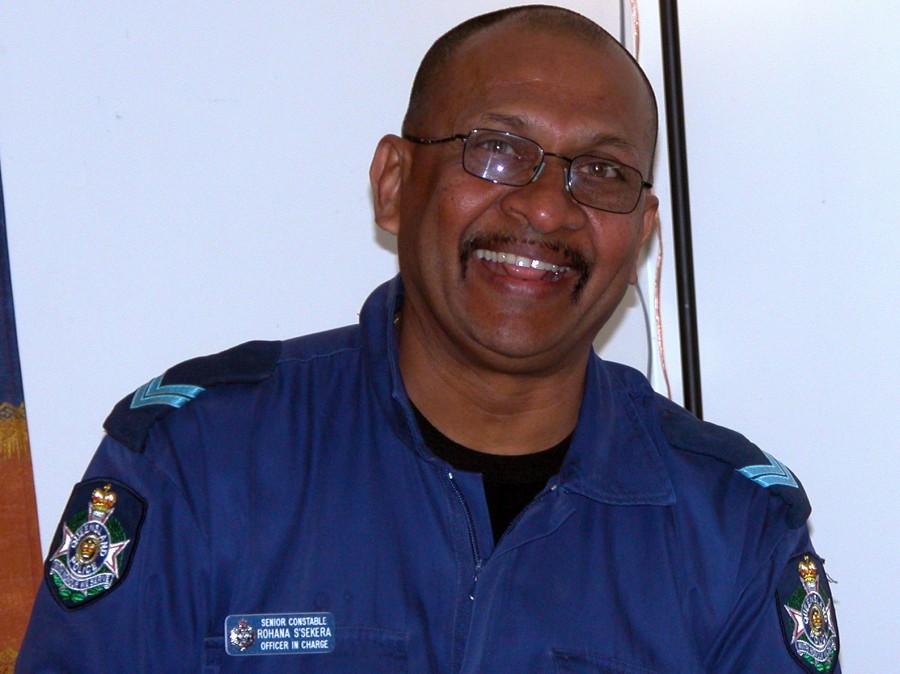 Rohan you bastard: the life and times of an outback cop
Street Stories, ABC Radio National
Executive Producer: Claudia Taranto
ABC Regional Production Fund
The role of the police officer in the small and remote rural community is both official and social, formal and informal. The position and mere presence of a cop are essential to both the general administration and social order of the town. At the same time, the individual is an integral and familiar member of the community.
Rohana Samarasekera is a policeman in the tiny border town of Hungerford—population 12. Senior Constable Samarasekera—or "Rohan" as everyone from Cunnamulla to Thargomindah affectionately knows him—is widely liked and respected. And he loves the country, the people and the job.
Outback towns—and outback cops—are not always so lucky.
Participants
Senior Constable Rohana Samarasekera, Hungerford Police

Jenny & Mark—Rangers, Lake Bindegolly National Park

Dogger Dare—proprietor, Oasis Motel, Thargomindah

Peter & Margaret—visitors on a motoring holiday from Sydney

Scott & Paula Fraser—Nooyeah Station

Senior Constable Jeff Donoghue, Thargomindah Police

Peter and Margaret Dunk—the "King & Queen" of the region

Peter & Rhelma—publicans, Royal Mail Hotel, Hungerford