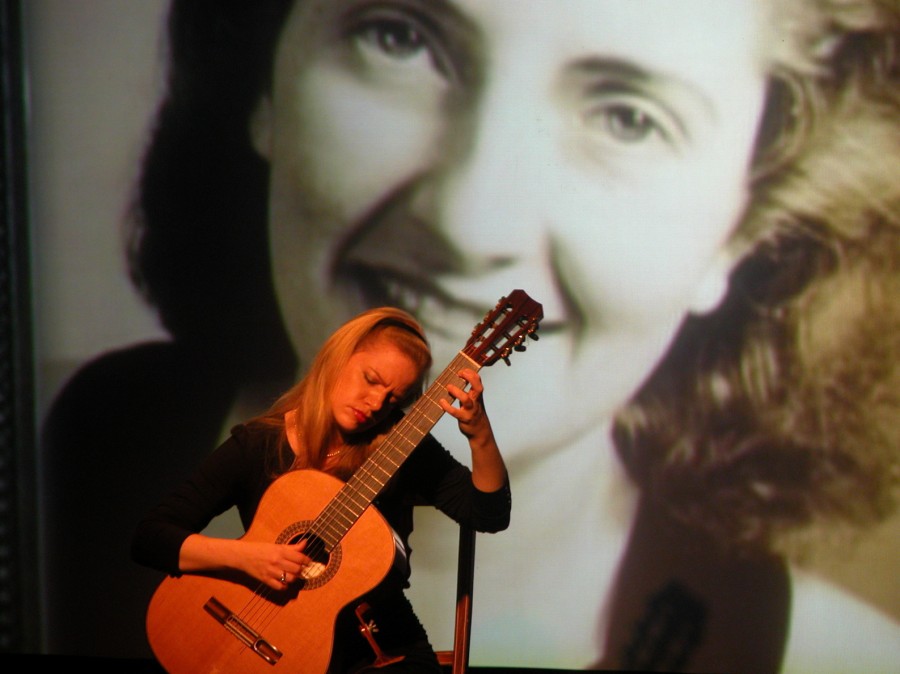 Making "Lotte's Gift"
Exhibit A
ABC Radio National
Executive Producer: Julie Copeland
Commissioned by ABC Regional Production Fund
Lotte's Gift is a new work by Australian playwright David Williamson. It is the product of a collaboration with German-Australian classical guitarist Karin Schaupp.
This "drama with music" tells the story of Karin's little-known but extraordinary grandmother, Lotte Reinke—in her day, an acclaimed coloratura soprano, whose performance career was thwarted by the times.
The work portrays three generations of remarkable women, born into very different worlds, and the very different paths their lives took. It is an epic account of a diva's unsung potential finally being realised through her virtuoso guitarist granddaughter—whose own success would never have been fulfilled without the lifelong tuition of her mother, Lotte's daughter, Isolde.
This making-of documentary tells the story of the creation of this unique new work, and elaborates the very local, very timely story behind the work.
Participants
David Williamson
Karin Schaupp
Lotte Reinke
Music