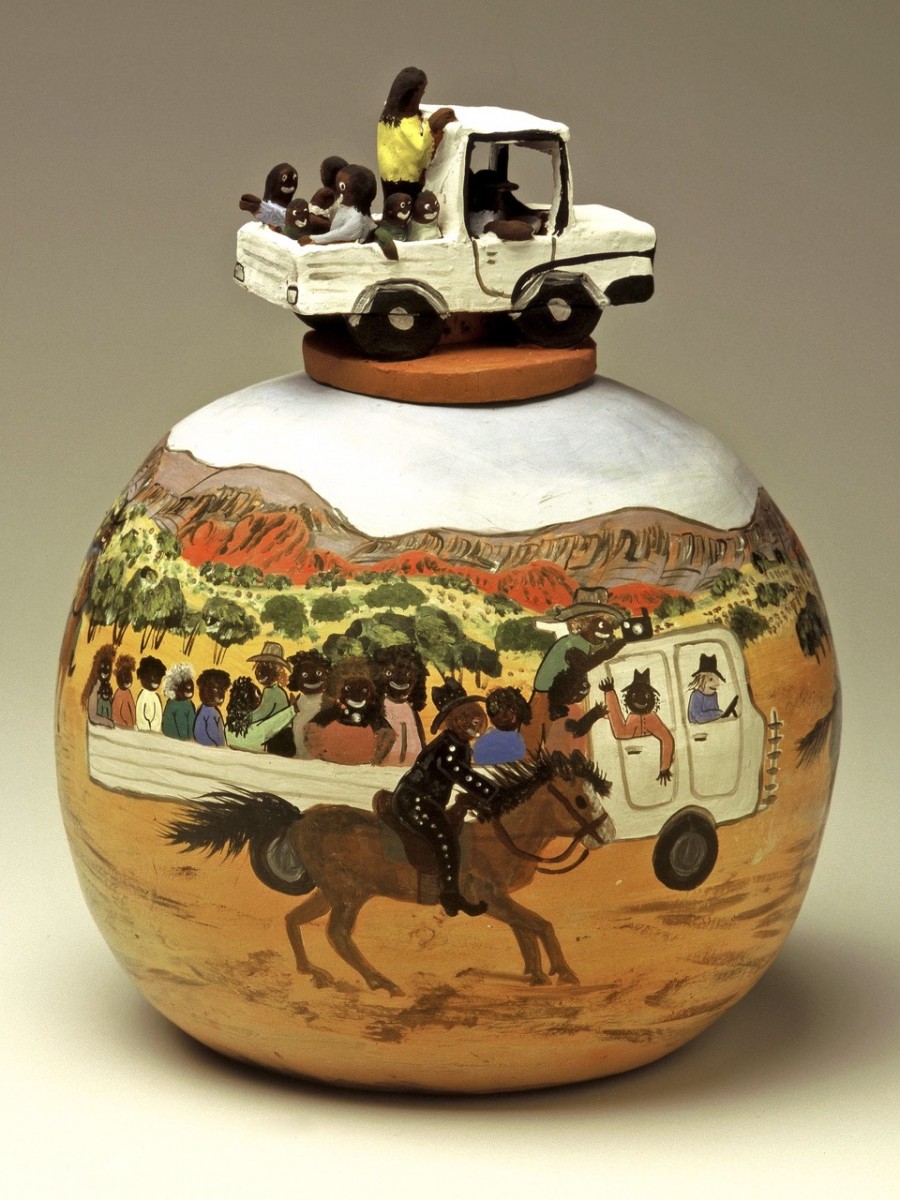 Hermannsburg Life
Artworks
ABC Radio National
Executive Producer: Debra McCoy
The former Aboriginal mission town of Hermannsburg, 130 kilometres south-west of Alice Springs, has a long history of contemporary art practice—from the evocative watercolours of Albert Namatjira in the 1930s, to the quirky, colourful ceramics of the Aranda women's pottery group today.
Brisbane's Artisan Gallery hosted an exhibition of new works by the Hermannsburg Potters entitled Hermannsburg Life: 17 years of contemporary art exploration.
The segment explores the exhibition and the role of art in the life of the community.
Participants
Eliza Tee—Exhibition curator
Trish Barnard—Senior Curator, Indigenous Studies, Queensland Museum
Simha Koether—Art Coordinator, Hermannsburg Potters
Music
Ekarlta Nai (CD)
Ntaria Ladies Choir
(Hymns sung in the Western Arrarnta language—the native tongue of Ntaria or Hermannsburg)
More info